It's the summer school holidays and we've brought to you some ideas that won't bust your budget and will keep the little ones at home happy.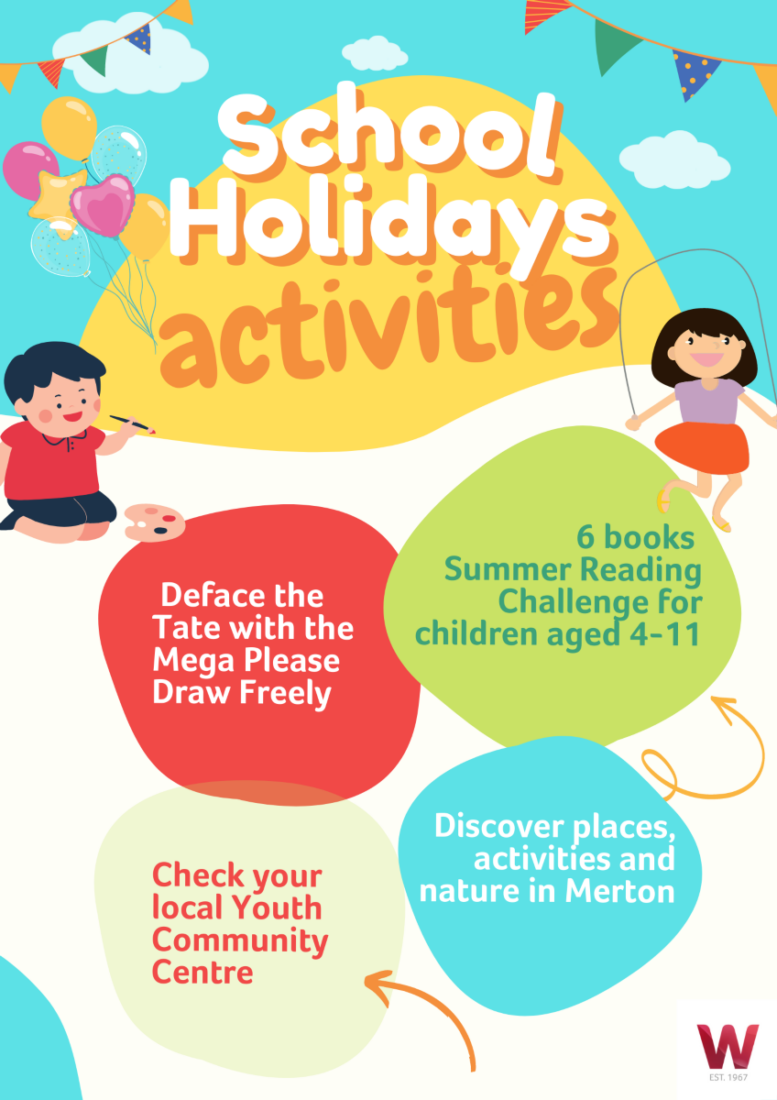 Join the Summer Reading Challenge 2022
Let's get children into reading this summer. Sign up to read six books this summer as part of Gadgeteers, Summer Reading Challenge 2022. Children aged 4-11 are challenged to borrow and read any six library books over the summer and submit them until Saturday 10th September. 
To take part in the Summer Reading Challenge, all children need to do is sign up at www.summerreadingchallenge.org.uk where you can find your nearest library.
Get creative at the Tate with the Mega Please Draw Freely
Leave your mark at the Turbine Hall and become part of the ever-changing artwork, Mega Please Draw Freely, by artist Ei Arakawa. Open and free to everyone.
Let your children release their imagination (and yourself) and share their drawings with the world. Their drawings and everyone who came before you, and after you will create this massive artwork. The Tate will hang the banners up each Monday for everyone to see.
More info Mega Please Draw Freely | Tate
Discover places, activities and nature in Merton
Out of ideas? Check Merton Council's ready-to-explore list and discover places, history, activities, and nature. This could become your summer challenge with the little ones, ticking many boxes as you can!
Find the activity sheet here – Ready to explore files (merton.gov.uk) 
Check for more ideas on My-Merton-Summer-Guide-2022.pdf
Visit the Summer's Park Adventure
A fun-filled, free outdoor family show celebrating the great outdoors running for free until 24th August –Theatre | Summer's Park Adventure | London (summersparkadventure.com)
Check your local Youth Community Centre
Review your nearest youth community centre to find free and low-cost activities for the little (and not so little) ones at home. Many places offer free and discounted prices for households in benefits and free.