We see our purpose as supporting people, across south London, who need a home and we are helping to tackle the shortage of good quality affordable housing by providing homes for people most in need of housing.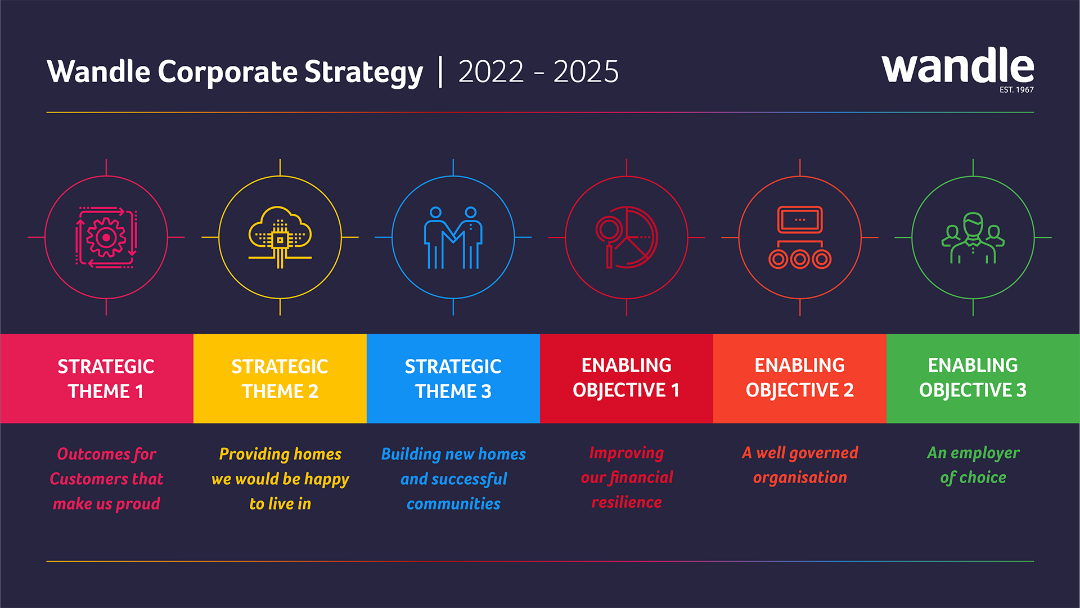 We want to be a good landlord and contribute to building strong communities in south London and deliver against our vision 'Homes to be proud of and services you can trust.
Wandle has defined five shared values which are statements of what we stand for and what we expect from our people. Our values are the statements we hold ourselves and others accountable to. They are a reminder of the promises we make to our customers:
aim high
own it
think customer
work together
build relationships.
We have set ourselves three strategic themes:
outcomes for customers that make us proud
providing homes we would be happy to live in
building new homes and successful communities.
We will deliver these themes with the support of our enabling objectives, which are:
financial resilience
well-governed
employer of choice.
See Publications for our full strategy to 2025.