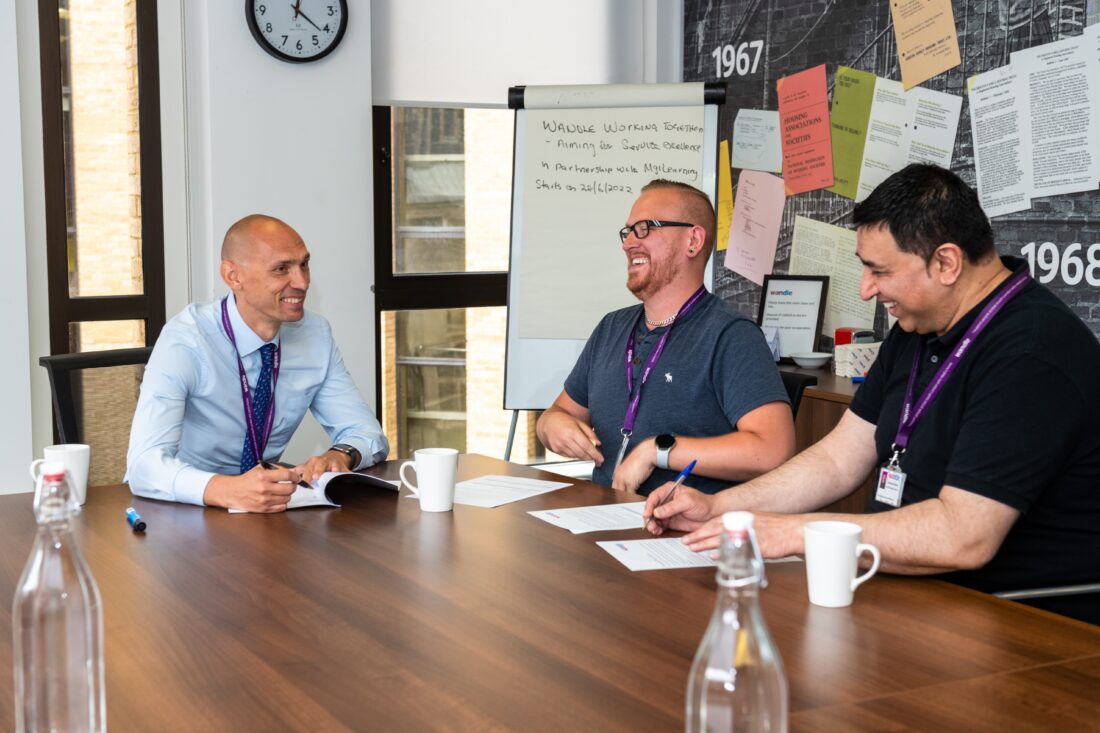 A huge part of Wandle's strategy for success is hiring and retaining the best people for our business, so it's really important that ours is an organisation that people want to be a part of and stay a part of.
As well as a competitive reward package and a wide range of benefits that can be tailored to suit you, we try to offer nice perks too – you'll have access to all of these in addition to charming colleagues and a fantastic location.
Our perks are deeply related to your wellbeing and we take an holistic view that includes mental, financial, physical, emotional and spiritual wellbeing.
Benefits
Enjoy 29 days annual leave plus public holidays rising to a maximum of 32 days after seven years of employment. You can also buy and sell annual leave when needed.
4 times salary life cover.
A defined contribution pension scheme with matched employer contributions of 4-6%.
75% of salary income protection to give you a peace of mind when you are sick for a length of time and your salary is affected due to ill health.
Access Learning and Development opportunities, such as paid qualifications*, work shadowing, on-job development, secondments*, and much more.
Perks
Mental and emotional wellbeing
Mental Health First Aiders support.
Access professional counselling service 24 hours a day, 7 days a week thanks to our Employee Assistance Programme (EAP) with BUPA, Canada Life WeCare and Simply Heath. Receive support to tackle major life events or learn to deal with anxiety. This benefit is available to our colleagues and their loved-ones.
A fantastic air conditioned modern office environment in central London with access to some of the best views and food available.
Financial wellbeing
An organisation wide performance related bonus scheme.
Our Wandle Extras scheme help you with high street and online savings of up to £1,000 a year, and give you access to a variety of financial tools and calculators – from budget planner, mortage calculator to money health check.
Physical wellbeing
Free Eye tests.
Free flu vouchers.
Cycle to Work scheme.
Our Wandle Extras scheme also gives you access to a selection of the best exercise videos, a collection of deliciously simple recipes and articles on how to improve your healthy eating.
Our Employee Assistance Programme (EAP) with BUPA and Canada Life (WeCare) also provides access to 24/7 GP Consultation and much more.
SimplyHealth cash plan that can be used towards healthcare expenses such as dentist visits, prescriptions and more.
Free tea, coffee and chilled water.
Spiritual wellbeing
Flexible working.
Wandle's purpose is all about giving back and we want our people to express this at a personal level too. So we provide an opportunity for them to do this either by giving to a Wandle nominated Charity or take paid volunteering day in a year to given back to their chosen Charity in South London.