Welcome to the May edition of Wandle's update for stakeholders. As my first update to you, I would like to share my reflections on the context of the housing sector, the progress that has been made against our Corporate Strategy at the end of its first year and what we are looking to achieve this year.
With inflation levels not seen for decades, supply chain challenges, a raft of new regulation and legislation requirements, and increasing external scrutiny, the sector is feeling the pressure. Wandle is also seeing increasingly high levels of customer contact on all issues – and we've brought in extra resource to work with residents on damp and mould, and to combat disrepair.
Building safety remains a top priority – all our mid-rise properties have had full assessments, and we are working hard with the original contractors to agree and plan the programme of rectification works.
We are delighted that our customer satisfaction levels are higher than year ended 2021/22 – both in our regular perception surveys, and transactional feedback. Our headline figure stands 20% higher, and staff are more focussed than ever on providing reliable, quality services.
We've launched a new, expanded in-house repairs service, to meet demand and better serve residents, and are using technology to keep residents informed of their repair, with live tracking on the day.
We are forecasting a strong surplus which will be prioritised toward reinvesting in our current homes alongside delivering a pipeline of new affordable homes. We've been able to continue to support our customers that are impacted by the cost-of-living crisis with our Helping Hand fund making tangible differences to them.
I got to see the impact that a decent home can have on families when we officially opened a new block of 33 homes, including 23 for social rent, in Canada Water last month, and met Jhonny, who's new home gives him the dignity and space to live independently with his family. (read more below)
My focus will be on ensuring we deliver on our commitments to achieve outcomes for customers that make us proud, taking advantage of understanding the needs of our local communities. Your insight and feedback is equally important so I am looking forward to meeting and working with you as key stakeholders.

Anne Waterhouse
Chief Executive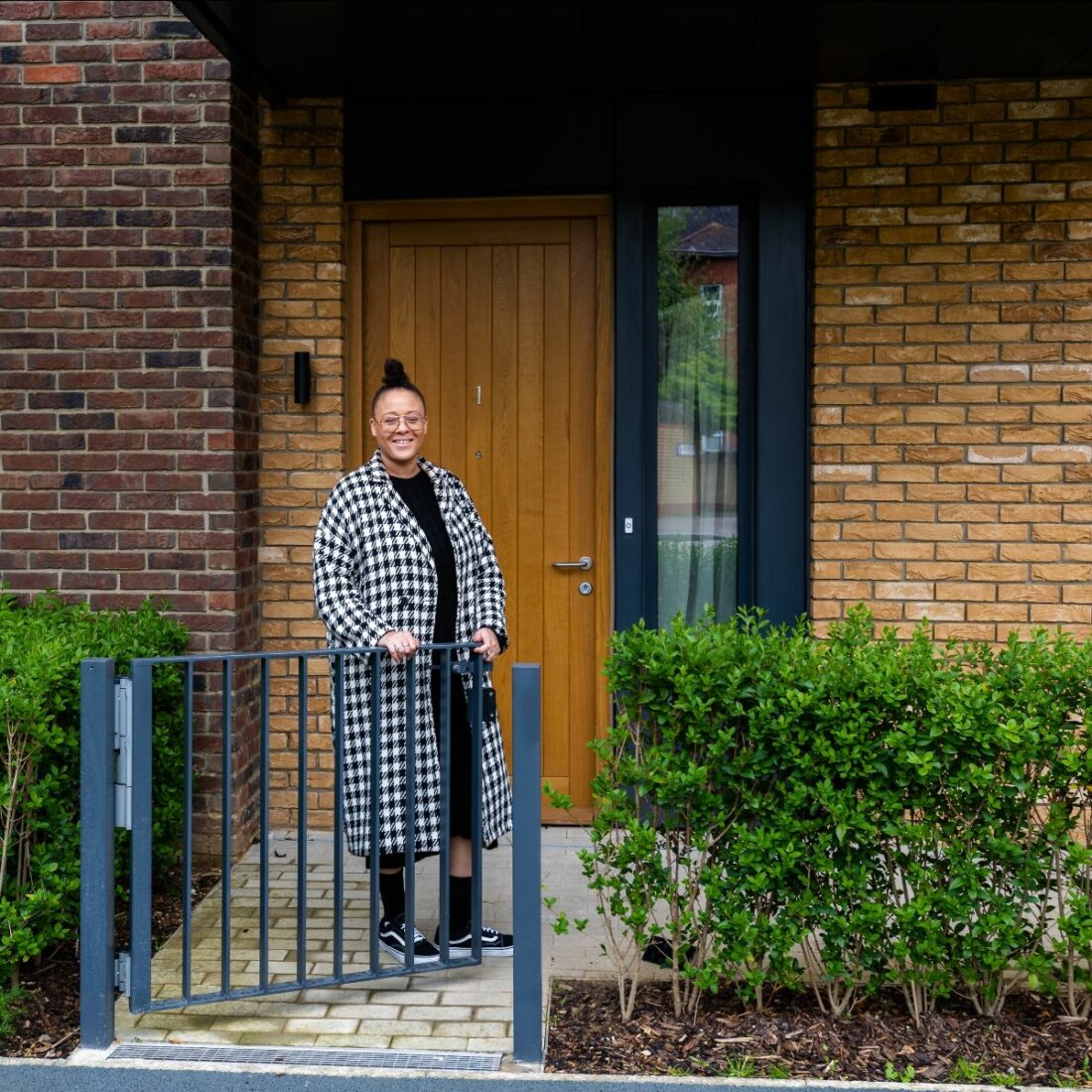 33 new homes in Southwark
Wandle colleagues recently celebrated the handover of 33 new homes at Whaling House, Canada Water, Southwark.
The scheme, purchased from Scape's Canada Water development, comprises 10 shared ownership properties and 23 homes for social rent. There is also a landscaped communal rooftop garden, with views of London for residents to use.
Colleagues from across the business joined residents to view the high-spec homes. There was also a ribbon cutting with Wandle resident Jhonny Laimes, Chief Executive Anne Waterhouse, and Tracey Lees who has recently retired from the position.
Anne Waterhouse, Chief Executive at Wandle said: "At Wandle, we support people across south London who need a home and are ambitious in building new homes and successful communities.

"Everyone deserves to have a home they are proud to call their own, and I am delighted that we have been able to help our new residents achieve this."
Whaling House resident Jhonny Laimes recently moved into a specially adapted home with his family after living in temporary accommodation that did not meet his needs. He had previously lived in an overcrowded temporary one-bedroom property with his wife and three children. Living in an overcrowded home had caused a physical and mental impact on the family, with the lack of personal space and privacy taking a toll.
Jhonny said of his new home, "Previously I lived in temporary housing not adapted to my disability, and my son had to sleep on the floor. I couldn't get out to the street without help due to the difficulty of the stairs and my life was difficult.
"Wandle have given me the opportunity to live in a house adapted for my needs. I am very grateful for this opportunity because it has given me another opportunity to live."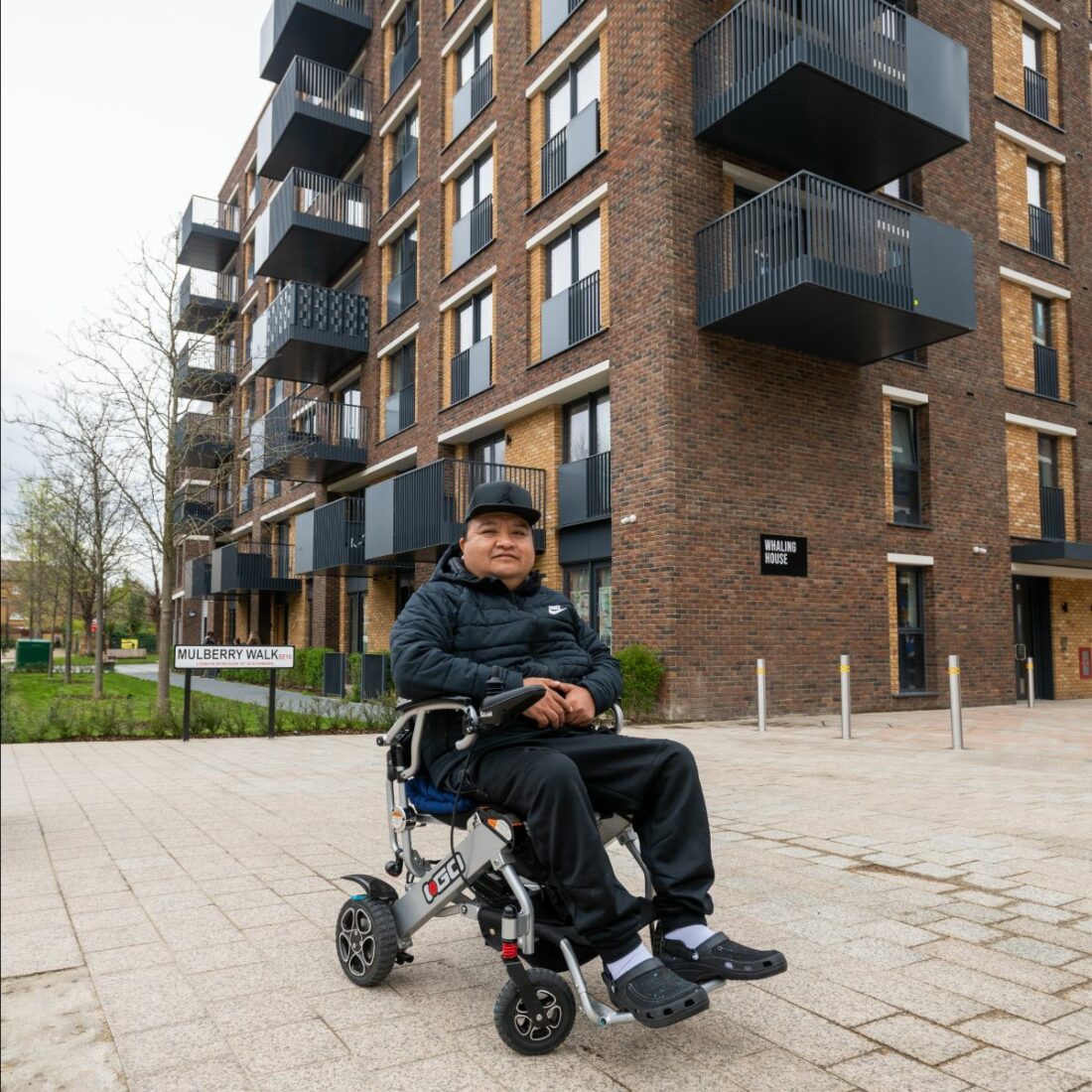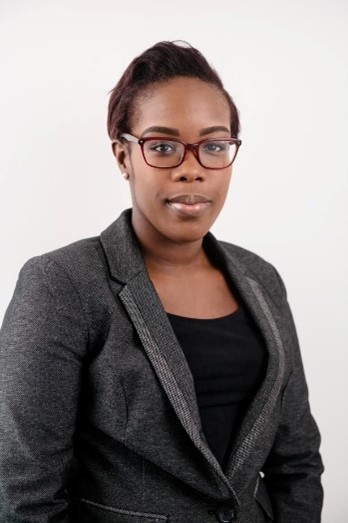 Woman of the year finalist
We are delighted to share that Martina Brown, Neighbourhood Customer Service Manager, has been shortlisted at this year's Women in Housing Awards in the Woman of the year category.
Martina is a passionate and dedicated housing professional, leading Wandle's Neighbourhood team, and we will be keeping our fingers crossed for the awards night in June.
Disrepair – putting things right, without the courts
As a social landlord, we're here to help our residents, and provide decent, safe homes.
Sometimes we get things wrong, and we have a robust complaints policy and process that residents can use to put things right when this happens; and this includes when residents are thinking about making a disrepair claim.
We have a dedicated disrepair team, including an in-house solicitor, who are working hard to process claims, get things put right, and fair compensation paid.
We're seeing more and more claims from companies hiding costs to residents, advising tenants not to allow access for us to carry out needed repairs (and putting them in breach of tenancy agreements), or causing delays in residents getting the compensation they deserve.
We're raising awareness with our residents of some of the issues with instructing a legal team before letting us try to put things right through our complaints process. We think that this will mean issues are solved more promptly, with fair compensation paid straight to tenants, while minimising the legal fees Wandle pay to defend cases – meaning we can put that money towards repairs, improvements and other services for customers.
Helping Hand fund: Making a house a home
Wandle's Helping Hand Fund is available to residents experiencing financial hardship who need support – help to buy food, or household basics like furniture and white goods.
Our resident support team recently supported a new Wandle resident moving into her new home.
Ms DKF* secured a Wandle home after a period living in a women's refuge. She had already experienced a great deal of upheaval, having previously found the courage to leave an abusive relationship.
Due to these circumstances, she found herself with very few possessions and little financial security when she approached Wandle for assistance.
Our resident support officer fast-tracked her helping hand fund application for vouchers towards white goods and groceries. She was awarded £800 in Argos vouchers to purchase household essentials, and £100 in Sainsbury vouchers to purchase food to help her settle into her new home.
Maria Ramos, Head of Customer Service Delivery said: "It takes an enormous amount of bravery to leave an abusive environment and start again with nothing. The helping hand fund exists to support those who need additional support when life throws difficulties their way.
"We always take the time to follow up with our residents who have made use of the helping hand fund, and I am touched to hear that our resident is moving forward and looking towards a bright future."
Estate improvements
Wandle's estate improvement fund was set up in June 2020 to deliver much needed works to our estates. Many of the projects have been hugely welcomed by residents, and it has delivered
a valuable improvement to their local communities.
Below are just two examples of how the estate improvement fund has had a positive impact to residents.
Thalia Court
The recessed area directly outside the bin chamber doors at Thalia Court was being used as a dumping ground for local shop keepers and passers-by.
This meant that the bin chamber doors were often blocked with refuse, and residents were unable to get into the bin chamber which was creating an unsightly and unhygienic mess.
For years, bulk refuse collections were arranged every week, often twice a week to continuously remove the piles of rubbish mounting in this location. This was incredibly costly and time consuming – and only resolving the issue for the short term.
The estate improvement budget was able to fund works to remove the recessed area for dumping refuse.
The final costs for the work works were £20k, and they have added enormous value to the quality of life of Thalia residents as well reduced bulk refuse collection costs.
Belville Close
Belville Close residents requested a review of the parking spaces arrangements on their estate.
They asked for the parking bay numbers to be altered, the line markings to be repainted as they were needed a fresh lick of paint, as well as additional visitor spaces.
The estate improvement fund helped resolve these issues, and create a more harmonious community.
One of the biggest challenges to the housing team in delivering these projects is the technical nature of the work. However, they are usually of huge importance to our residents and help create and maintain safe and secure communities.